Boston Scientific has pioneered less-invasive medical devices for Interventional Radiology since co-founder John Abele acquired an interest in Medi-tech, Inc., a company developing alternatives to traditional surgery. Medi-tech's first products, steerable catheters, were introduced in 1969 and used in some of the earliest less-invasive procedures. Boston Scientific currently develops innovative devices for diagnosis and minimally invasive treatment of diseases such as carotid artery disease, cancer, and peripheral artery disease.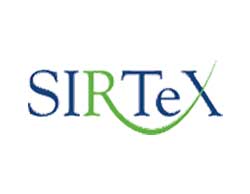 Sirtex Medical Limited is an Australian company with an approved cancer treatment supplied globally. Sirtex's main commercialized product is a targeted radioactive treatment for liver cancer called SIR-Spheres® Y-90 resin microspheres.
Over 92,000 doses of SIR-Spheres Y-90 resin microspheres have been supplied to treat liver cancer patients at over 1,230 medical centers in over 40 countries.
BREAKING BARRIERS TO BETTER CARE
Medtronic is using technology across the care continuum to improve outcomes.
Powered by an unwavering Mission to alleviate pain, restore health, and extend life, Medtronic is developing innovative technologies and solutions to benefit patients and healthcare systems across the world.
Terumo Interventional Systems is a market leader in minimally invasive entry site management, lesion access and interventional technologies such as stents, balloons, sheaths and more. With recognized brands like Glidewire®, Navicross™, Pinnacle® and AZUR®, we're delivering economic value for providers and enhanced outcomes for their patients.
TIS also hosts the Terumo Learning EDGE™, an educational platform focused on improving interventional medicine. Featuring accomplished faculty and customized training, the program gives healthcare providers the resources they need to push the boundaries of patient care.
Penumbra, Inc., headquartered in Alameda, California, is a global healthcare company focused on innovative therapies. Penumbra designs, develops, manufactures and markets medical devices and has a broad portfolio of products that addresses challenging medical conditions and significant clinical needs.
Stryker is one of the world's leading medical technology companies striving to make healthcare better. They offer innovative products and services in Orthopaedics, Medical and Surgical, and Neurotechnology and Spine that help improve patient and hospital outcomes.
They are advancing the practice of less invasive therapies through innovative ischemic and hemorrhagic stroke products and services.
CSI is committed to providing physicians around the world with innovative solutions for the revascularization of patients with complex coronary and peripheral artery disease. Through enhancing current technologies, developing new products, robust medical education, superior clinical evidence, and leveraging industry partnerships, we are broadening our end-to-end cardiovascular intervention solutions to help treat more patients worldwide.
SIR is a nonprofit, professional medical society representing more than 8,000 practicing interventional radiology physicians, trainees, medical students, scientists and clinical associates, including physician assistants, nurse practitioners, radiologic technologists and paramedical professionals.